► We will update English subtitle in videos, please make sure watching video first of all, and then install.
► ZERO Aluminum Bumper Case doesn't affect reception that much as WHOLE aluminum bumper case does, but it may still has a little bit affection.
How to Install ZERO Aluminum Bumper Case for iPhone 6/6s (4.7)
0:05 - Introduce ZERO Aluminum Bumper Case iPhone 6/6s (4.7) combo discount
(the latest information on selling page or seller's store prevails)
0:58 - Install GOLD bumper case + BLACK rubber absorption layer on iPhone 6s GOLD
1:43 - The difference between bumper case for iPhone 6 and iPhone 6s
3:14 - Presentation
3:20 - Honeycomb speaker, strap hole and charger hole
3:58 - Buttons function
How to Install ZERO Aluminum Bumper Case for iPhone 6/6s (4.7) combo set
0:10 - Install Rainbow Wing (left) for iPhone 6/6s (A171) back cover skin
2:16 - Install gold aluminum lens protector ring
3:15 - Install white transparent curved glass protector
5:44 - Install gold aluminum edge home button
6:20 - Install GOLD bumper case + BLACK rubber absorption layer on iPhone
7:31 - Presentation
Contents
1. ZERO Series Aluminum Bumper Frame * 1
2. TPU Cushion Layer * 3 (Black/Red/White * 1)
3. Aluminum Mute Switch Button * 1
Feature

Photos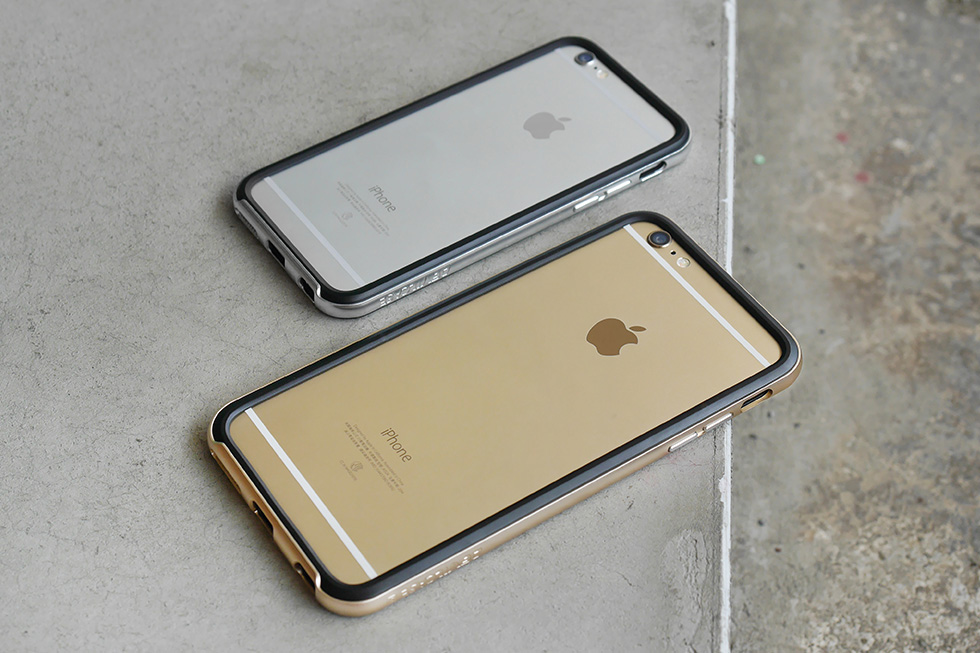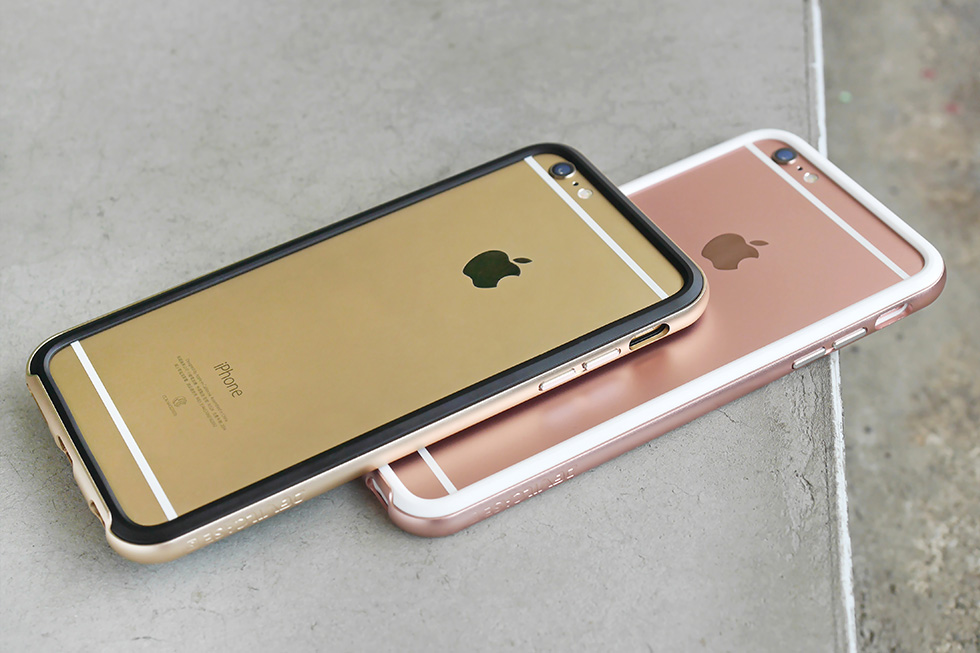 Related Products
The following website's products are also compatible with iPhone 6/6s/6+/6s+, just grab more items to ensure extra protection for your cellphone!!
http://www.twdevilcase.com/en/index.php?menu=prod_list&mid=20&did=74
Delivery
We pack item with hard paper box, you don't have to worry about item damaged during delivering.
Return & Exchange
If you need to return or exchange our product, please make sure that the item you have is unused and brand new.
Q & A
Q : Does this bumper case scratch phone?
A : This bumper case is covered with several sponges inside, bumper case isn't contacts with phone directly but if your phone gets impact, bumper case may be out of shape and scratch the phone.
Q : Is this bumper case water-proof?
A : Bumper case is not water-proof, so it can't avoid your phone from getting wet. We suggest you to take off the bumper case and let the inner layer of shock absorption dry in order to prevent them from damaged.
Q : Does bumper case affect reception?
A : Metals do affects reception, depends on your location and reception.
Q : Will the Customs charges me for the package?
A : The shipping fee is not includes the Customs tax, we will not ask customer before sending.
We are not familiar to how every countries rule their Customs, but we did get some complains about the Customs charged extra fee from customers from Europe and Israel.
If you would require us to declare certain value or package category (documents/gift/sample/Merchandise/others) you want, please mark on your order or mail us before sending, don't mark it on PayPal bill; but if the package missing unfortunately, EMS will only compensates the value we declared, and you have to consider about any consequence of it.
If you refuse the package because of tax, we can only refund the value of item without delivery fee after we receive the item, Taiwan EMS wouldn't refund the delivery fee back to you or us, neither.
If you need invoice for the Customs, kindly mark on your order (not on PayPal bill), we can send with package .